Amy Brookes
Talk

0
19pages on
this wiki
We have to find the others, quickly!
This article is a Stub. Lend a hand by improving and expanding it.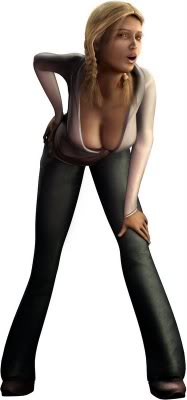 Genuine blond and Miss Wet T-shirt on campus, Amy Brookes is partly responsible for the suspicious stickiness of many a bed sheet belonging to the male student populace of Fallcreek. However, her phenomenal skill at deciphering and breaking near-impossible codes and puzzles, puts her in a different league than even the most hard-nosed womanizer is able to reach. Beautiful, cunning... Inaccessible?
-Description

Amy is in the hearts - and pants - of many men on campus. Despite her succubus ways, she keeps a strong bond with her friends and keeps a down-to-earth attitude. She is admired by Sven and Kenny.
She is voiced by Mikayla May.
Appearance
Edit
-tba-
Attribute
Edit
-tba-
-tba-
Personality
Edit
-tba-
Her birthday is April 11, 1986.
She is originally from Charlotte, NC.